Váhala pâté 300 g
Code: 000104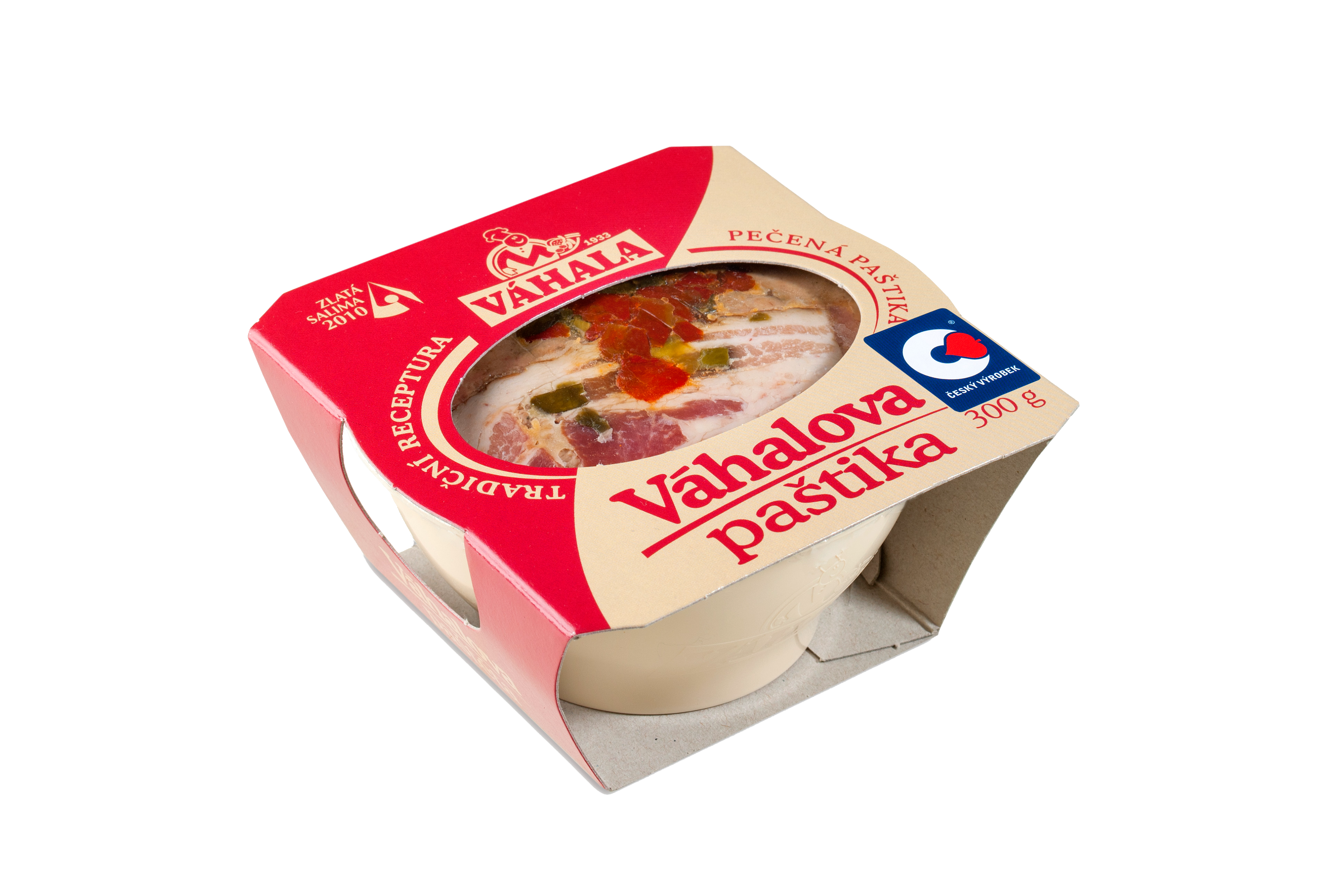 Váhala pâté 300 g
Code: 000104
The key ingredient - liver - should be a distinctive element in the flavour of good pâté. Váhala coarse pâté has exactly this attribute. And we garnish it with fried slices of Váhala bacon to make it even more delicious.
Czech product
Váhala established 1933
EAN: 8594024651048
Packaging: 1.00 pcs.
Minimum shelf-life: 21 days